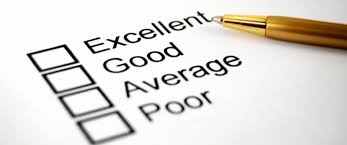 9 Ways to Handle a Bad Review
We all know how difficult it is to run a business, and frankly, no business is perfect. But there are those who seem to be doing something right. Although these businesses may have a great reputation now, they did not start out on top.
What makes one company really stand apart from the rest? The level of service. Unfortunately, there are going to be areas of your service that some of your customers deem unsatisfactory or even poor. Nowadays, everyone gets a bad review on sites like Yelp, Amazon, or Google +, but all is not lost. There are effective ways to handle these negative reviews and help your business transcend above those "thumbs down" performances. Today we will share with you 9 things you should do the next time your business receives an unfavorable review.
1. Calm Down and Review the Complaint
There is no need to jump the gun and go online to respond immediately with a heart and head full of anger and frustration. Take 24 hours to consider the complaint and clear your head before you say something you will regret later. Remember that the person who wrote the bad review is human. They're your customer and may even possibly return to give you more business in the future.
2. Be Real and Admit to the Mistakes of Your Business
Sometimes things happen that are out of your control, and the hardest part is admitting that an aspect of your service fell short. If a mistake was made on your company's end, then apologize sincerely for it. It's that simple. Other reviewers will see that you will take the time to patch things up and everyone can move on to build a better memory about your business.
3. Correct Inaccurate Claims
This can be tricky, but a business owner's duty is to investigate the problem and learn the truth. Some reviewers may exaggerate about what took place to make the issue appear worse than it really was. If an employee was involved in the complaint, find out what happened and listen to both sides. The key is to respond in an appropriate manner and to avoid accusing the customer of fallacies.
4. Highlight Your Business' Strengths
Educate reviewers about the services and strong suits that your business is known for. Reassure them that their experience is not typical, and let them know that a better effort will be made the next time they do business with you.
5. Respond As a Person, Not As a Corporation
Be sure to stay away from fancy jargon and professional speeches. You do not want to sound like a publicist. Just respond as if you were speaking to the reviewer in person.
6. Make it Personal with a Call
One of the best ways to let customers know that you are interested in correcting the problem is by making a personal apologetic call. Present the reviewer with a name of your customer service manager, a phone number, and a time to reach them.
7. Provide a Refund if it Makes Sense to Do So
If it makes sense, find a way to make amends. Maybe you can provide something that will make their next experience better, such as a voucher or coupon for their next purchase.
8. Learn From Your Mistakes
Don't ever allow one flaw to get under your skin. This is the time to keep your business growing, and improving your products or service can only help you become more successful. No one is perfect, but we can always strive to become better.
9. Never Avoid Responding to Reviews
Always take the time to respond to your customers whether it's a good or bad review. The manner in which you respond will set the tone and allow other reviewers to see what kind of business you truly are.
Tackling negative reviews is one of the hardest aspects of any business. As a business owner or manager, getting a bad review is inevitable, so never take a bad review to heart. Remain professional and see it as an opportunity to improve your business. Maybe certain things do need your attention; take the necessary steps to address these changes and improve customer satisfaction.
How have you handled negative reviews? What can you do to be a better company than you were yesterday?
To learn more about how to manage your business' reputation go to https://intactinfo.com/services/reputation-management/