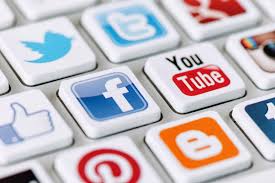 Promote Your Business on Social Media
Social media is a powerful tool that businesses can use to promote their services and products and reach out to current and potential customers. Unfortunately, many businesses today struggle with maintaining their online presence. These social media giants are providing convenient methods for businesses to reach out to customers effectively. Here are a few tips on how to use them properly.
Facebook
This social media giant is the most important platform to use; many businesses already have a page created, but are not actively present. The key to using Facebook accurately is to post quality content that your audience would want to share regularly. Share regular updates and news, such as a new product or service, and engage with your audience. Facebook also provides paid ads that businesses can use to reach out to a wider audience, not only your current followers.
Google+
Google+ is a useful platform that many businesses are not using yet. It allows you to build authority for your site and link directly to your website. Google+ has replaced Google Places and allows customers to leave feedback on your page directly. Fully optimizing your page will provide your business a search result in local listings and display your reviews.
YouTube
Many businesses use this highly popular social platform to create short videos to reach out to their customers by not only promoting their product or service, but also allowing their customers to engage.  For example, a plumbing service can provide simple how-to videos on repairs that people can learn from. Creating a channel that is updated regularly will gain a following.
Pinterest
Pinterest is a great way to create shareable content that can provide high ranking search results. Every pin that you create can be linked back to your website or blog and shared. Pinterest is the new way to build links for your site because of how easily people can like and share images and content.
Yelp
Yelp is an important review platform that many businesses neglect to use or optimize. Being active on Yelp allows businesses to respond to customer reviews and provide offers and announcements. Create a profile and provide images, contact information, and begin encouraging your customers to leave reviews for your business. As a plus, businesses that optimize their presence for local search are often the first to appear on search engines.
In order for your business to thrive, marketing online is a must. But as a busy business owner, how do you find time to promote your business online as well? Luckily, here at Intact Info, we offer comprehensive services that will grow your business, free up your time, and help you succeed. For more information on what we can do for you, contact us today by filling out our simple online form: https://www.intactinfo.com/contact-us/.